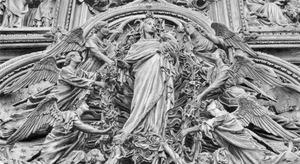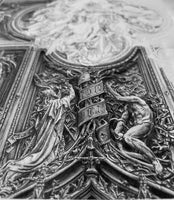 DEVOTION TO DETAIL
Photo realistic artwork requires an unwavering commitment to detail; brought to life over hundreds of hours with only pencil and paper.
MUSEUM QUALITY REPRODUCTIONS
Archival quality reproductions of the original works. Produced in house, signed the artist.
SHOP PRINTS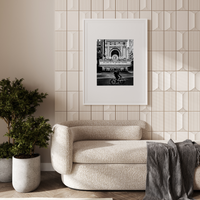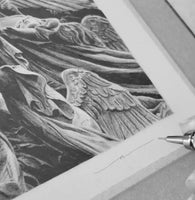 ORIGINAL WORKS
Bring home an original, hand-drawn piece of art to be cherished for generations.
AVAILABLE WORKS
Learn About the artistic process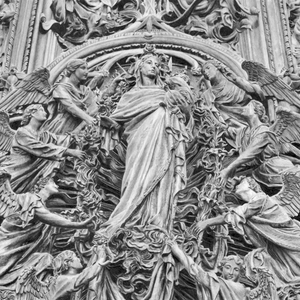 I approached this artwork with much reverence, recognizing that Pogliaghi's doors are the product of his extraordinary dedication to creating a visual representation of some of the most significant moments in world history...
.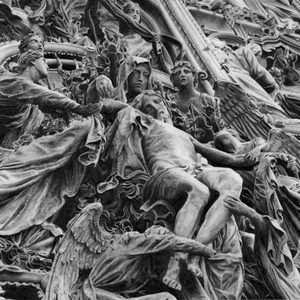 The history of the Milan Cathedral could fill an entire book; for the sake
of our little newsletter, I've done my best to choose a few of the most interesting facts which
contributed to the artistic process used to create this artwork.
.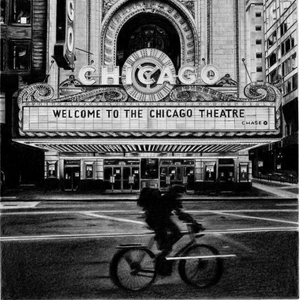 I've always been drawn to the energy of big cities. As far as places I wanted to live, Chicago was at the top of my list. Growing up in a small town, a move to Chicago was unlikely; until the
unthinkable happened - we were given 72 hours to move to the Windy City for my husband's job...